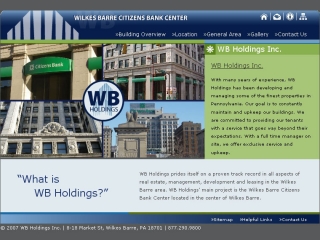 WB Holdings LP
WB Holdings LP needed a simple site to showcase their building. It is nearly all informational, so where does the developer come in?
The website needed a lot of work to take from concept to reality. My work consisted of historical research and writeups as well as close work with their designer.
The end result is a neat site with valuable information, a dynamic gallery, and appealing design.