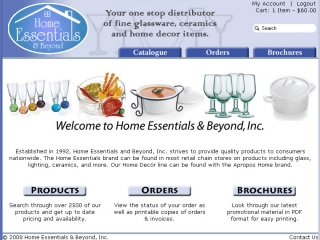 Home Essentials & Beyond
Home Essentials & Beyond is an importer of glassware and fine china. Their customer base includes national retailers as well as small mom & pop shops.
The goal of the website was to provide product information and an easy way to order for these smaller customers without involving personnel. Home Essentials hired me to revamp their website to be more appealing and more tightly integrated with their ERP system. The end result was better than we expected.